special seasonal packages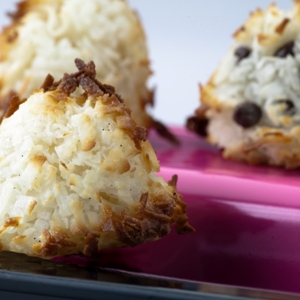 old fashioned macaroons
Grandma's Recipe can't be beat! We prefer fresh macaroons on the holiday table rather than those canned ones, and we'd love to share ours with you. A tin of 18 macaroons in assorted flavors will be delivered to your door or you can send them as a wonderful hostess gift.
Old Fashioned Macaroons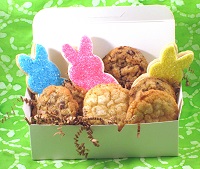 spring fling
A rectangle tin filled with one dozen assorted cookies and 4 Large Spring Bunny Couture Cookies
Spring Fling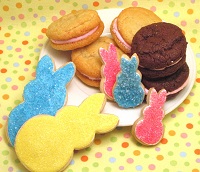 easter platino tin
A round Tin filled with 6 Easter Camees, 6 Easter Platinos (our "sandwich" cookies filled in pink), 3 Large and 3 Small Easter Bunny Cookies.
Easter Platino Tin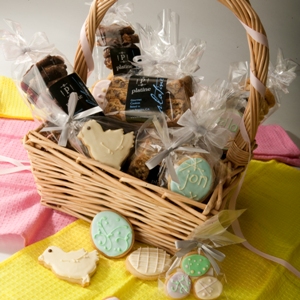 easter basket
A large wicker basket is overflowing with 3 dozen assorted Artisan Cookies, 1 1/2 dozen assorted bar cookies, and 10 Easter themed 'Couture Cookies™.'
Easter Basket